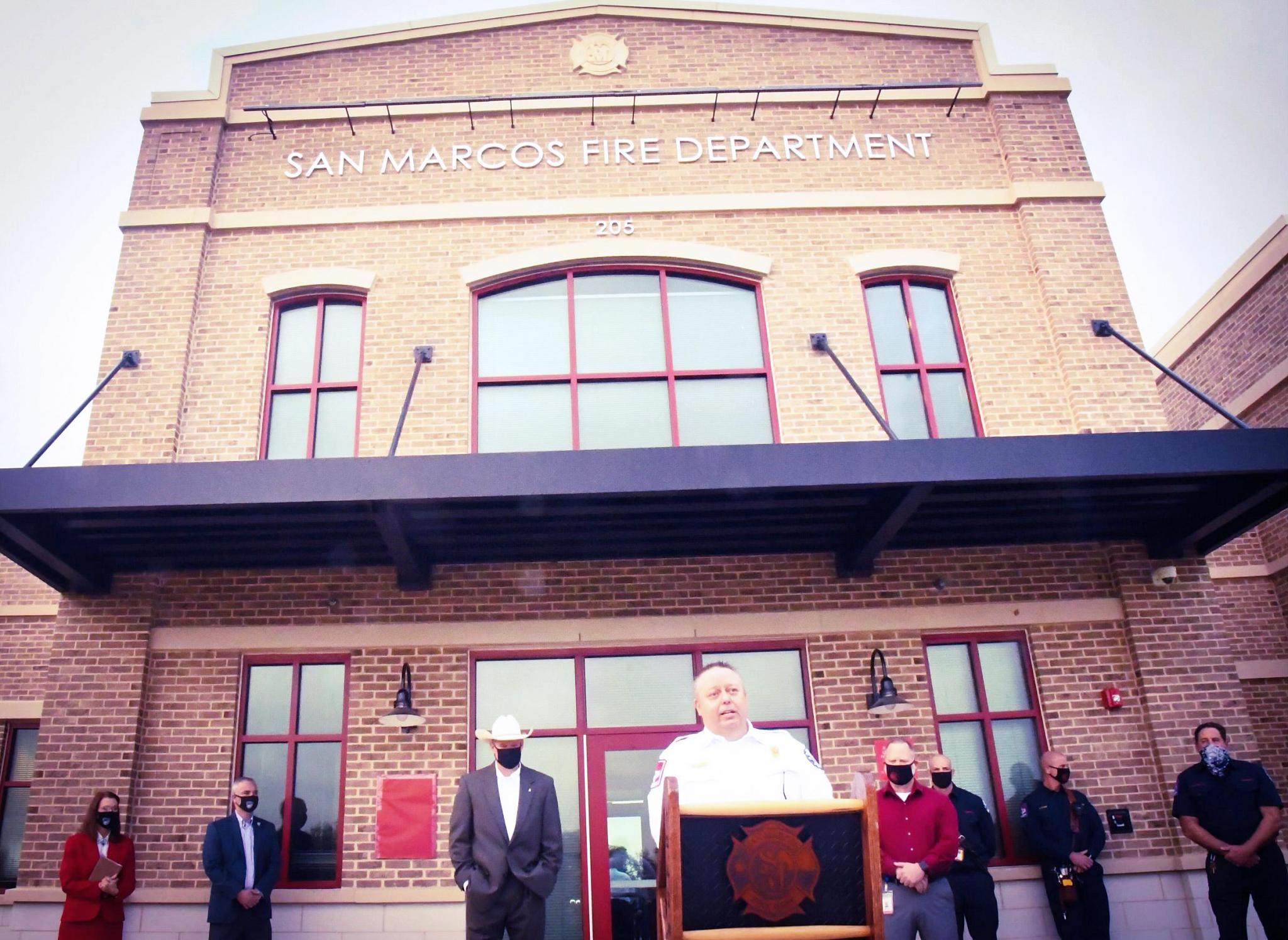 La Cima is pleased to announce that the City of San Marcos Fire Station #2, located here in our community, is officially open! The event was celebrated with a ribbon cutting ceremony on December 30 featuring city officials.
Below is and excerpt from the San Marcos Daily Record regarding the event:
San Marcos Fire Station #2's three red-painted garage doors rose up and a fire engine emerged with its lights on, whizzing past a small, socially distanced group gathered Wednesday morning. 
A round of applause broke out as the vehicle drove down the road. The engine's exit was only ceremonial but it marked the grand opening of the city's newest fire station located in the La Cima neighborhood off Ranch Road 12.  
"I just want the residents of San Marcos to know that this is a city facility, a fire station that they can truly be proud of," city Director of Public Safety Chase Stapp said. "It was built under a very strict budget but to very high standards that will allow it to be a functional and effective city facility for 50 years or better. I'm very proud to be a part of that."
San Marcos' previous fire station #2 was located on Academy Street in a small duplex building built in 1954. The new one, which was built as a part of the 2017 city bond, is better equipped for a growing department and city.
"The city has grown since 1954 and so has the fire department," Mayor Jane Hughson said. "We now have around 70 full-time professional firefighters and much larger, better-equipped fire engines. The new station two will house our firefighters and support staff safely, comfortably and efficiently so when they hear the tones they will be ready to respond to the needs of our citizens at potentially one of the most important times in their lives. We're so thankful for their dedication and so fortunate to have them here to help keep us safe." 
To read the entire story, CLICK HERE.